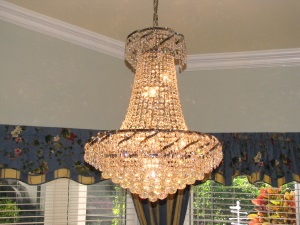 All First Class
Notice the china cabinet is
full of our English China and our crystal. No this is not an empty rental place, this is our home away and we offer it to you with all the trimmings. The dining area can be seen from the kitchen and the feast can be conveniently served from the breakfast bar. All along those views of the gardens and lanai adding to the sense of holiday bliss.

The Swarovski chamdelier is amazing.